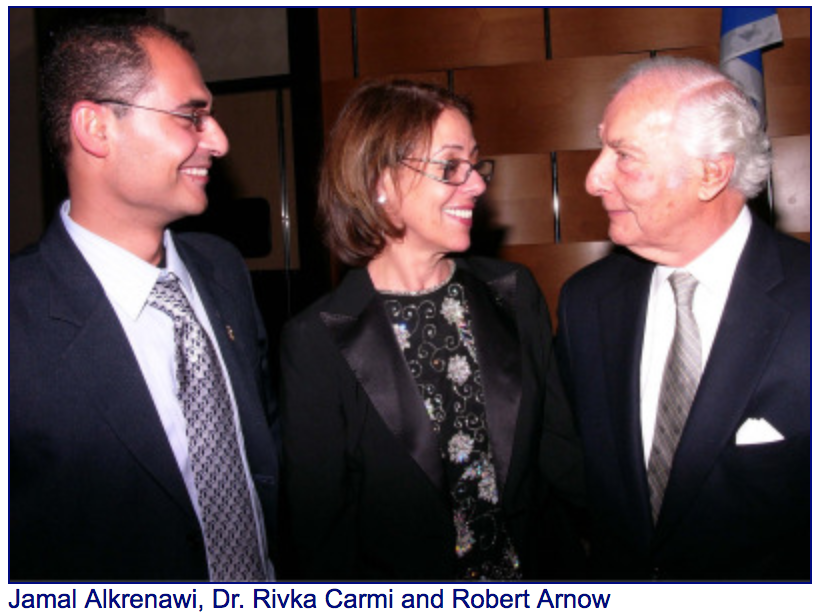 Robert H. Arnow -- Bob to everyone he met -- was passionate about Ben-Gurion University of the Negev, inclusion for Bedouin students and the potential of higher education.
I served as the academic student counselor for Arab students at BGU for seven years, from 2007-2014. During this time I had the opportunity to meet Bob and his family and learn about their magnanimous support that provided scholarships for Bedouin students, particularly women.
Bob was a leader, who brought his family and friends together to increase the number of Bedouin female students studying at universities and colleges, and provided them with the tools to succeed. This contribution to Israeli education is unparalleled.
In the fall of 2007, I was fortunate to speak at a gala in Bob's honor, held in New York City, that spotlighted supporters of the Bedouin community. I spoke about Bedouin life and the challenges the community is facing. Ten years later it is possible to say that many of the positive trends that have happened are a direct result of these Bedouin students who had access to higher education.
Bob was a pioneer, helping with many things we can tangibly see. We are proud of the Bedouin entrepreneurs, doctors and academics -- both men and women -- who are making a difference. One can see many Bedouin students in every university, and as a response the government has increased funding for cultural competency, allowing Israeli society to better accommodate Bedouin needs.
All of the changes that have occurred are thanks to Robert Arnow, his vision and passion for Bedouin inclusion and access to equal education. At that time few embraced such efforts. No one believed it was possible. Bob led the way. A true visionary.
Through my journey I have met many students and graduates who knew him personally and will carry his memory with them. He gave them the helping hand that enabled them to become students. Today they are role models in their communities, leading forward change for the rest.
His kindness, generosity, and spirit will always be remembered by the Bedouin for everything he did. His impact -- both on Bedouin society, but also on Israeli society as a whole -- is unmeasurable.
Thank you Robert -- and to the extended Arnow family -- for having made all this possible.
Thank you for your compassion. For your vision. For your love of Israeli society and concern for its future.
We will never forget what you have done for us.
Jamal Alkirnawi
Founder & Executive Director of A New Dawn in the Negev
jamal@anewdawninthenegev.org